Workday World VR Experience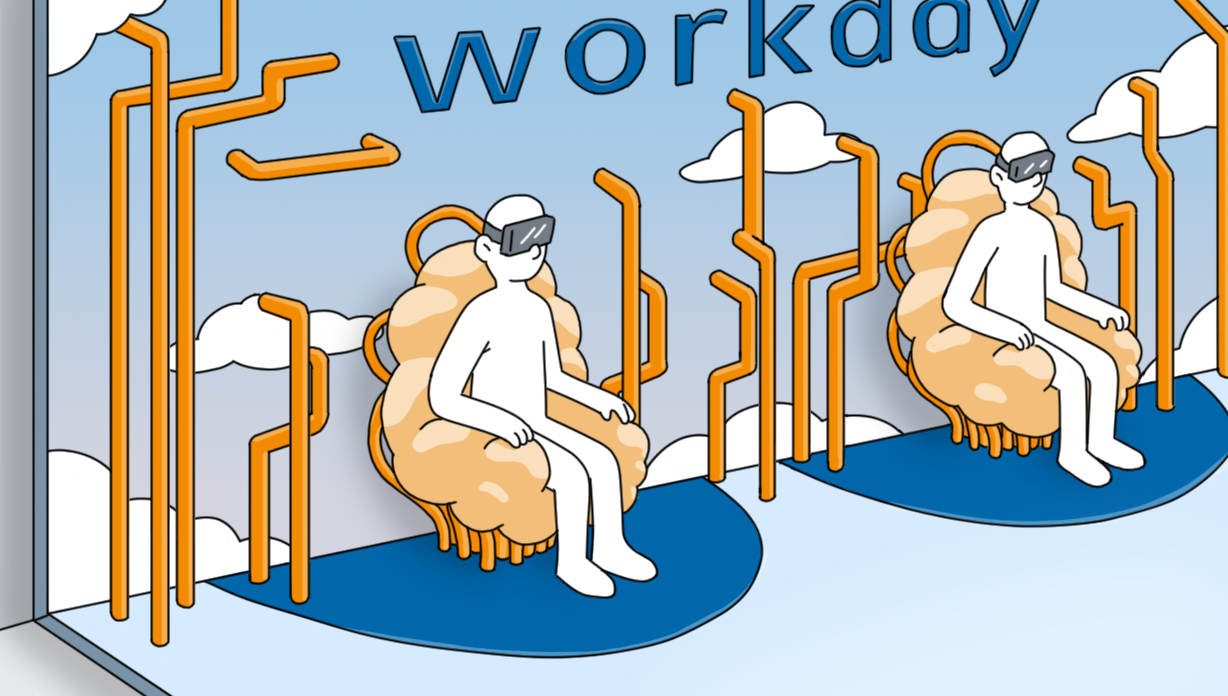 Concept art of the Workday World VR experience - virtual reality experience that shows players the transformation that occurs when they step into the Workday World.

In this VR experience players are immersed within an average looking office space performing mundane day-to-day tasks, however when they choose to deploy Workday the space gets transformed to show how effortless and easy life becomes with the cloud based system. Once complex tasks and objectives are now under control, they become simple and delightful proving that things are a breeze in the Workday World.

Watch it online here.